Sometimes, ideas emerge fully hatched from my head and pour out in whatever creative medium I am using to express it. Sometimes they don't hatch; sometimes they ooze out like a ruined and rotting egg.
I was trying to take a short cut - US 17 and self fringing on both sides - hideous. Haste certainly made waste (and frogging to be done). Classified as a bad idea (but on the right track).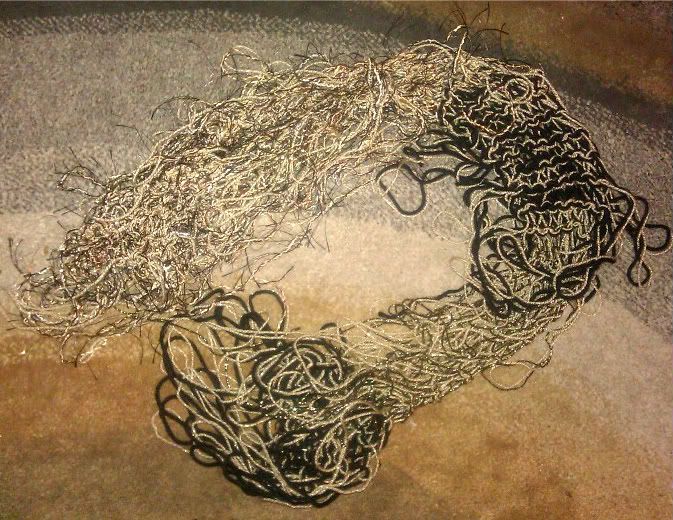 I reknitted this scarf as fast as I could as it realy needed to be turned over to its intended owner sometime ago (too embarrassing of a length of time to mention). I went down to a US 13, still double stranding the basically fingering weight yarns. I only allowed for self fringing on one side. Classified as a much better idea.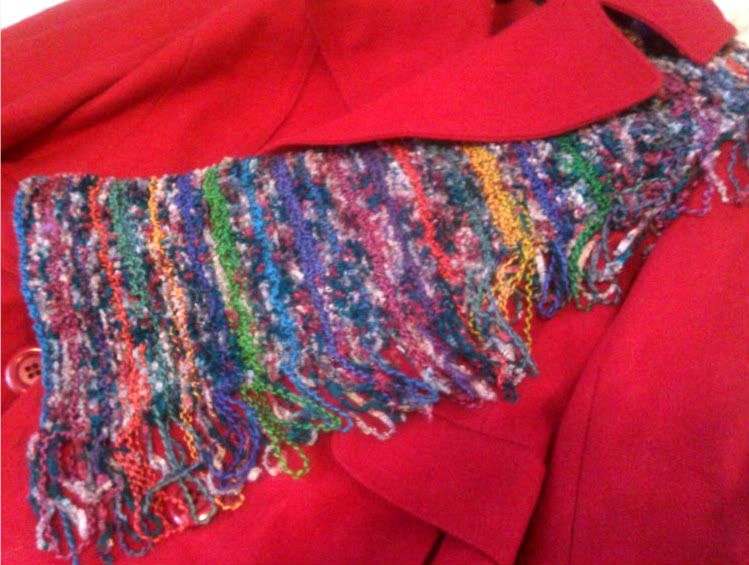 It then became a good idea when I decided to work the same idea in a new yarn, Aria, as the project of the week for 52 in 52. You can find the pattern
here
.