First, I want to show you the custom stockings that I completed for December 2011.
For the first one, I made it up from an older stocking. I charted the tree (one on each side) and the Santa. Being asked to make this stocking allowed me to take part in a very special tradition of these stockings in this family. It turns out the the paternal great grandmother's best friend made stockings for everyone she ever met (nearly). When she passed away, everyone brought their stockings to her funeral and was photographed holding them. What a legacy!
Now is when the comedy begins. On the Tuesday before Christmas, a gentleman brought in 2 stocking kits and the hope that he might get at least one of them done. We asked, "Not this Christmas, right?" Then, he shared that it was actually a surprise for one of our knitters and his new daughter. He left thinking that he would have wait until after Christmas and I left thinking the same. Then, I found the time to squeeze them in and (after working all day on Christmas eve) I was able to get them to him before Santa made his rounds. The real punch line is that these stockings where basically the same as the one that I had already figured out. So, for the second year running, I figured out a stocking and its charts only to receive those same charts already figured out. This one seems to be a re-imagining of a the classic and got some extra embellishment.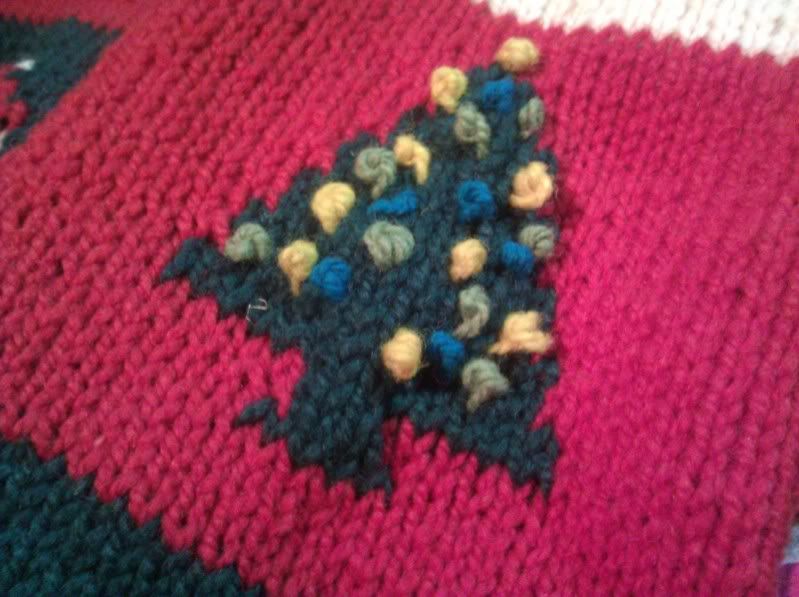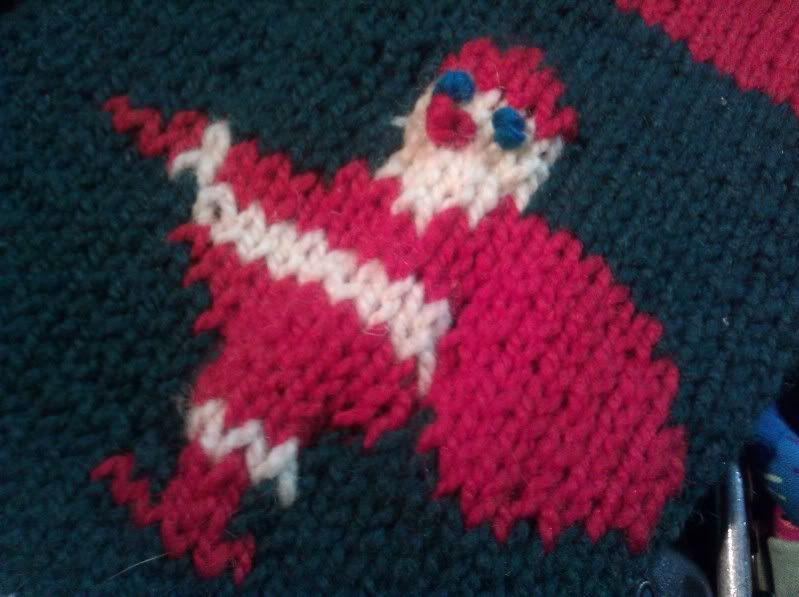 Then, I had a very productive week before New Year's Day. I finished an entirely indulgent color stacked scarf out of Lorna's Laces Shepherd Worsted in the best color, Zombie BBQ. It took way longer than a garter stitch scarf should have as I actually had to pay a little attention to make sure that I was maintaining the stacking.
Then, I also whipped up two of
Ovate
, one in each size. I had already knitted the pink one but I wasn't very careful with my gauge so it used up every drip of yarn and didn't leave much for binding off properly or for the finishing. Really fun pattern. The one thing that I will say about it is that you should make things that require US 19 at home rather than while traveling, as I am fairly certain that they are the reason that I received a love note from the TSA about having done additional screening on our bags both coming and going to Portland.