I can guarantee you that I have been extra busy on my needles when I go into radio silence here. I went to prep and find picture to inspire making a post and found 81 pictures of finished knitted things since the last time that I posted. I will sprinkle some in here and there.
My great obsession currently is Rock Island by Jared Flood. This one is worked in Debbie Bliss Rialto (by weight, I believe that I used 572 yds). This pattern is the second most challenging item that I have ever made (the first is
Seascape
).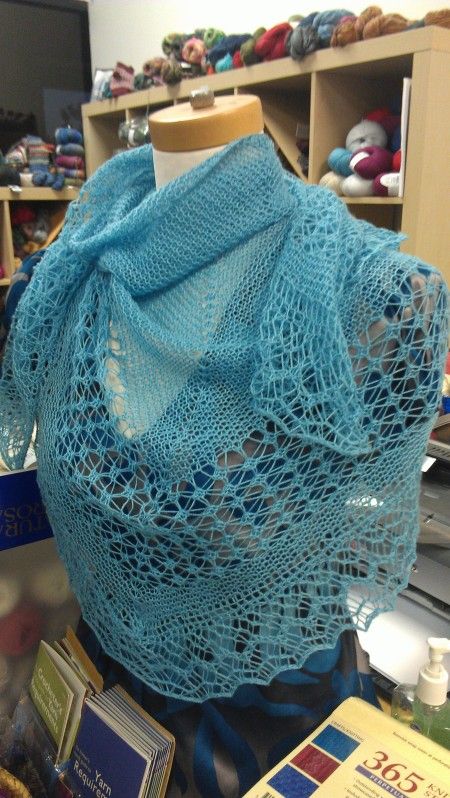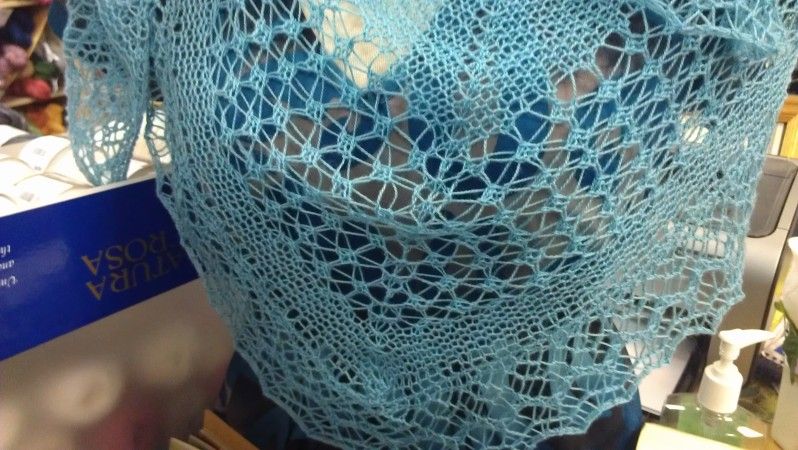 Here it is blocking. My gauge before blocking was 22 sts/in. After blocking, it matched the pattern gauge of 18sts/in.