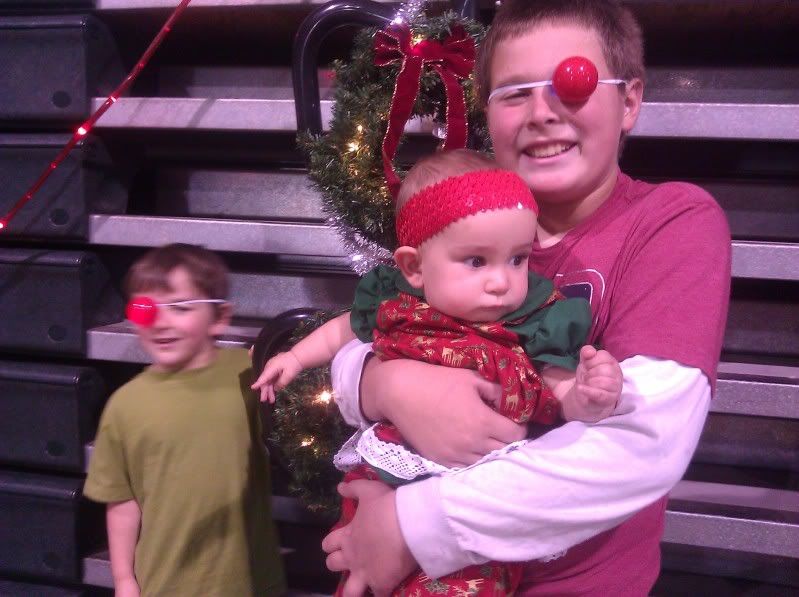 Here are my beautiful sweethearts. I would like to share a picture of them where they are all in focus and all looking in the camera, but that is a somewhat unrealistic wish. Bella is wearing her way too cute Christmas dress and the boys are wearing blinking Rudolph noses(as cyborg eyes).
It has been a busy year in which much creating has been done (new baby to new knitting). I am still in the midst of the 52 projects in 52 weeks at
anacapaknits
, with about 22 weeks to go.
I have lots of things in the works as we prepare for the next set of
classes
at the store. So, I am going to narrow it down and share a picture of a nearly complete Baby Surprise Jacket that will be gifted to Kevin's coworker when they return from Winter Break. It was my first time making one with a hood; it still needs an attached i-cord around the hood and the rest of its buttons.
Maybe I will feel the urge to share before 2012 begins; if not, Happy New Year! (And, of course, Merry Christmas!)