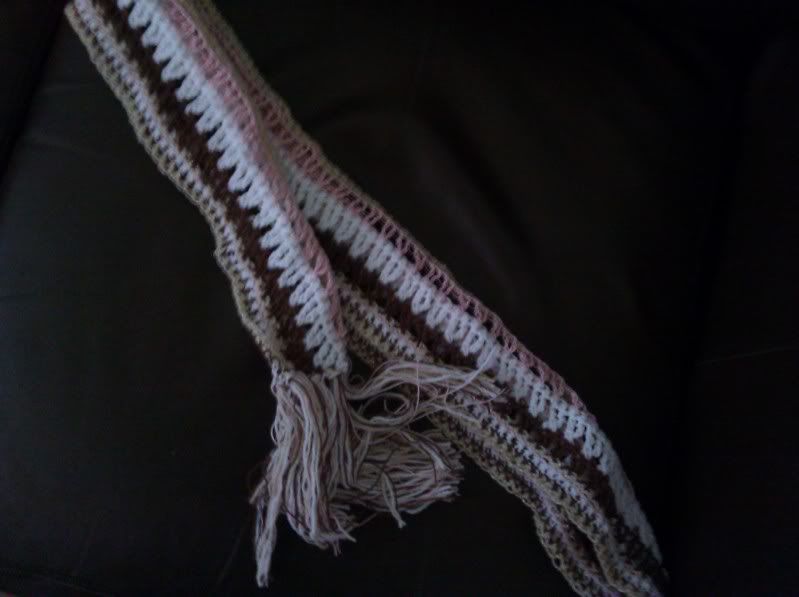 Today is my son Alexander's last day of school again. How swiftly the time passes!
For about a week and a half, I have been trying to figure out an end of the year teacher gift. Yesterday, I finally found it -
Taffy Pull Scarf
. Good thing since it was then due today. I was fringing swiftly this morning. I wish that I could have taken better pictures (and Dante engaging in his sport "you take picture of my hand, haha" wasn't helping). This pattern is great (and fast) and I look forward to making another at a more leisurely pace. I combined all stash, hoping for a delicate effect in fingering weight. I wish that I had had time to replace the white with something more delicate, but, once a stitch was made, it was here to stay.