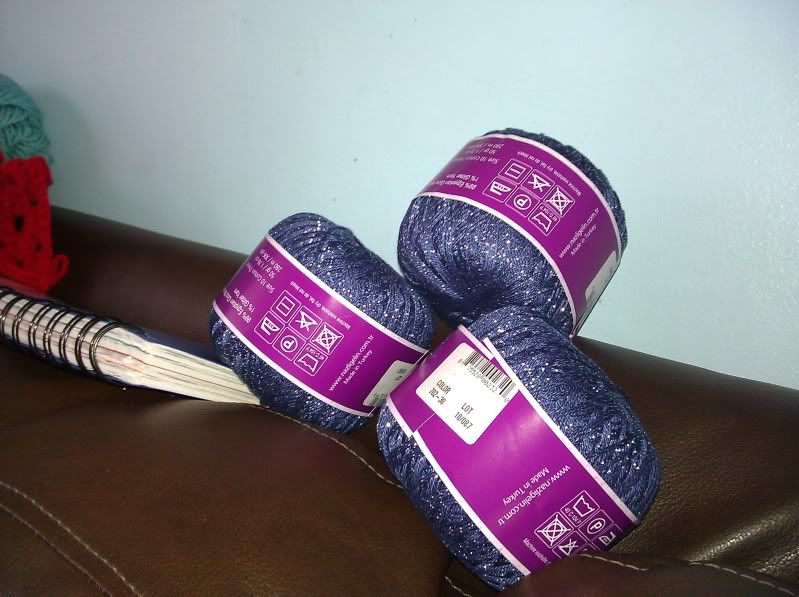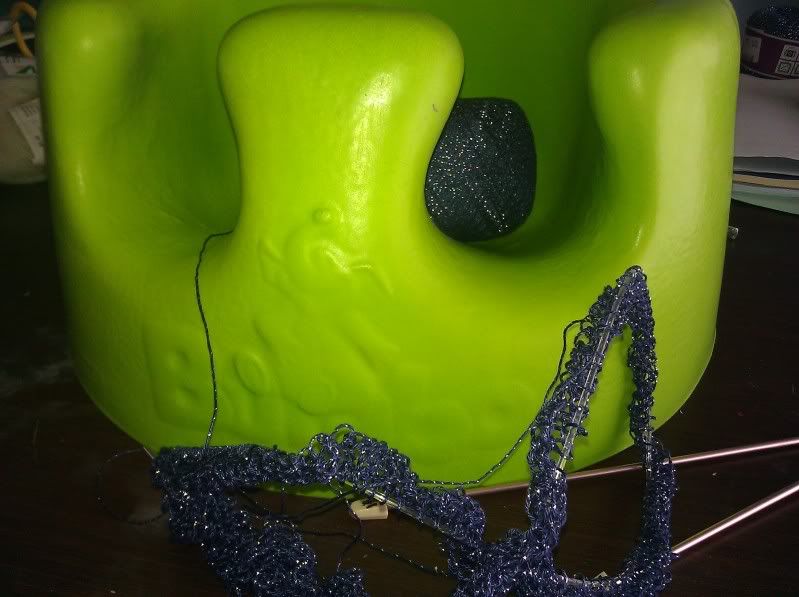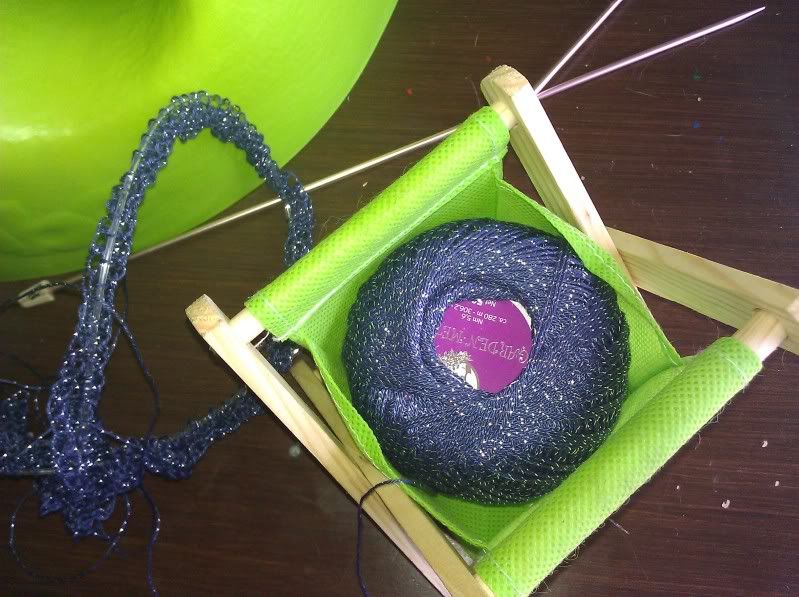 We just returned from a family reunion in the Bay Area. Tons of fun, maybe the most fun that I have had with the Ralph Cozzoli layer of K's family.
On our way back south, we squeezed in a trip to Monterey. We were all going to go into the Aquarium, but I decided that my $29.95 ticket fee would be better saved and redirected to yarn $. So, I sent the boys into the watery experience and I went to visit a yarn store within walking distance -
The Twisted Stitch
. Dawn, the owner, was lovely and she had a selective selection of fiber goodness. Her store is new-ish and I hope that it grows so that the next time that we take our aquarium detour I can enjoy a visit again. I am very excited about her plans to create a knitted kelp forest. I will share more as I learn more. K is excited to begin work on a few underwater creatures. It is nice to have a marine expert in the house.
My little purchase is pictured at the top,
Garden Metallic
. It is a lace weight (or no. 10)crochet cotton with a metallic thread. I have started
this top
from Knitscene, Summer 2011. The yarn is way too light but I figured that since the top is lacy and will call for a tank top under, then why not make the whole thing a bit open.
The following pictures are of my make shift yarn bowls. A Bumpo seems to be quite the handy thing even beyond a baby chair.