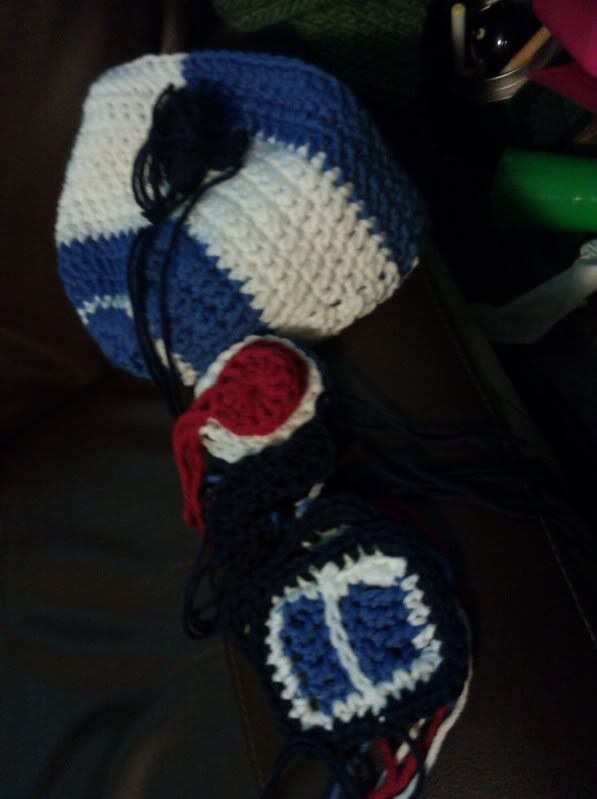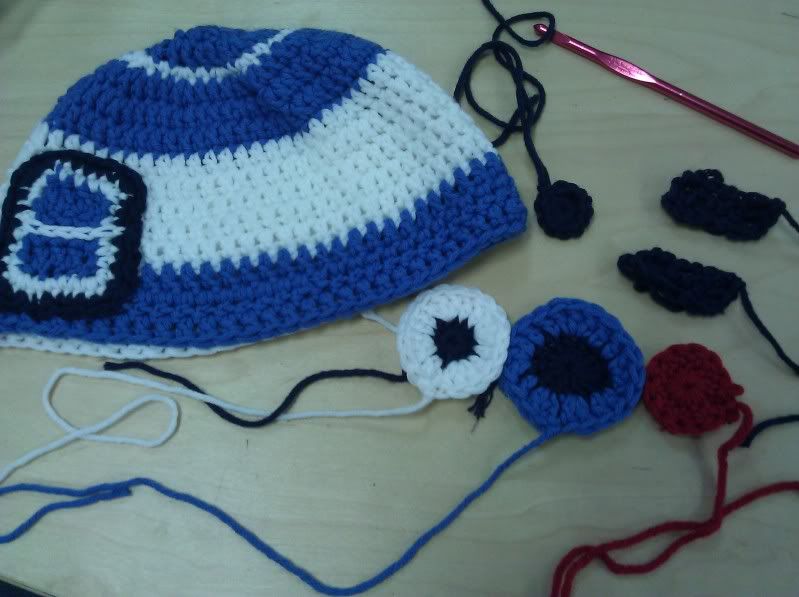 One of Dante's best acts is his "I'm a Robot." So, R2D2 is a big hero in his book.
Elisa
shared
this pattern
with me a little while ago and I finally got the juice to whip up a couple.
The pattern is very cute but doesn't give a gauge. After knitting a short fat one with an H hook (went to the XL), I figured out that the unstated gauge is 3 sts/in. Switched to a I hook. I am making two in tandem. As I attached the appliques to the first, I realized that I reversed the placement of the blue and white sts in the final three rows. I left it on Dante's as he was hovering quite closely while I worked away and asking, "Mom, will you build an R2D2 helmet for me? Will you build it?" I fixed those rows on the one that I am making as a gift.